Hello artsy friends stopping in today...
How was your LONG weekend..?
Hope fun filled and exciting but most of all RELAXING!!!
I wanted to share a few things with you today that i'm LOVING!!
Please kick back and share in my fun!!!..
(What's brewing around your way..?
Anything you care to share..?)
WEDDINGS - Per Plush Events
I was asked to put another wedding together in another state today!!
I can't even express my excitement and joy that the couple randomly
picked me to plan and bring thier vision on this special day together
for them.. It totally made my July and kicked me up a notch in my goal
for the year per my business "Plush Events". This is my 4th wedding!!
I love doing parties for birthdays, engagements and the likes,
but
weddings
are truly my passion, I love the excitement a bride
goes through
with her vision and seeing it all come to light,
and
going that extra mile to
make sure she has a
complete peace of
mind on her big day. I'm really
excited beyond
words and have
already started ming boggling
details to sprawl
and get started!! Yaaaaay!!!
Sneak Peak "Baby Shower Favor" Tutorial
This week, I will be sharing a quick and fun baby shower
favor tutorial I put together for my cousin's baby shower a weekend
ago. They are so fun, delish and easy to put together!
Can't
wait to share..
Please tune in and enjoy tomorrow.. :))
Here's a sneak peak picture..
** One Lovely Blog Award!!!!!**
Have you heard..? I was awarded a
"One Lovely
Blog Award"!!!!!
Yaaaaaaaaaaaaaaaaaaaaye!!!
for some
awesome
findings and lots of great things..
I promise you will love it... I DO!!
I remain truly honored...
THANKS AGAIN!!!!
S I A PIE
Ahhhh, my darling lil Sia... She's been sick over the last few
days with a throat virus. It's a bit strange as I've never dealt with
this before, and it's been absolutely TERRIBLE!!!!. She's having
difficulty swallowing, and her gums are irritated, but she's been such
a lil cute trooper about it. She's up in spirits, a bit fussy but still
her berrry berry cute self with it all.. I can't wait for this to pass!!
I'll always hold on tight...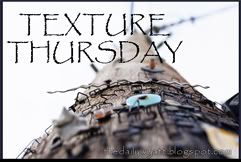 On another FUN note, she's seriously over diapers..
ALARMING BUT YESSSSSS!!.
I think she's a bit little for potty training full on but we've
been trying and she's adapting!! She's used the potty a few times,
more so over her nanny's during the day, but at home, she's been
seriously taking her diaper off consistently ALL THE TIME!!!
I'm ready if she is, I'm OVER the $$$$$ spent on diapers and
if she's not liking the idea (which my son never really did either)
then lets hop to it.. YAAAYE TO POTTY TRAINING!!
**WISH ME LUCK** WOOOHOOOO!!
FUN SUMMER FOOD!!!
CUCUMBER OVERLOAD!!!
I am a HUGE fan of
The Kitchen
and get really excited about
cooking whenever I recieve their newsletter via email.. I got this one
today and wanted to share.. Hop over sometime and enjoy all the
unique and refreshing finds around the site
here
...
This post was about "Cool As A Cucumber"
10 Fresh Recipes For The Summer.. YUM!! Here's
a picture or two I'm loving.. Visit for more
and the recipes as well...Enjoy ...
~.....Salivating.... ~
That's a lot of fun in one to share.. It's a great day on this end..
Hope everyone is bouncing back from the weekend and getting
back into the groove of things.. Wishing you a HAPPY short week!!

Thanks as always for stopping in..
~Stay Artsy~

view sourceprint?01 02 03