Hope so, it's
Thursday
and my
FAVORITE
pinterest party is H E R E!!!
Pin' Inspirational Thursdays ~ Linky Party Day
where YOU are allowed to create, share and
HAPPILY S H O W O F F!!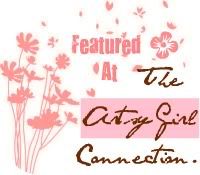 *PS:
Be Sure To Join In Blog Loving Series Today!!
Sign up HERE to join in on the fun!
..................
If you missed all of last week's inspirational links and features, catch up
now and snag some inspirational creative features shared!!! Here are your
favorites and most visited from last week's Pin' Inspired series..
You Totally Pin' Inspired Me
~ Last Week's Top Links~
Via I Can Find The Time ~ I A D O R E This creative
Fabric Silhouette Nursery Wall Art ~ Pin It Here!
Via
These Wing Loft
~ Pin'It HERE~
The most adorably CUTE ~ Candy Love Letters
LOVE LOVE these

"conversation hearts"

~Pin It Here!
Aren't these ALL simply amazing..? LOVE all the features from last week. So amazing!
THANKS SO MUCH TO ALL WHO LINKED UP!!!
Ready To Show Off Today..? Link AWAY!!!
**Teeny Rules To Please Observe**
1) link your great projects
2) follow myself and co-host JaneArtsy
3) grab a button from myself and Jane
4) link to an exact post and not your general blog url
5) link up photography, recipes and crafts ~ No giveaways/businesses
6)
have a fab time exploring other people's great ideas, leave lots of
comments and meet someone new
7) tell a friend so they can join on in

view sourceprint?01 02 03