This week we aren't going to have any features.
Instead, we ask that you remember those who lost their lives tragically
in Newton, CT last week. Please remain prayerful, hopeful and forgiven,
as we extend our hearts to all the families. May his grace shine upon you all.
>>>>>>>>>>>>>>>>>>>>>>>>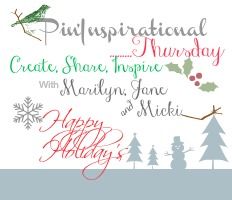 Please remember these rules for the party:
♥Please follow my lovely cohosts, join up as much as you'd like,
♥grab a button to spread the word about our party and a button if you are featured.
♥And most importantly: please, please visit lots of folks and spread some bloggy love.
♥ Turning off captcha means people are more likely to comment!

view sourceprint?01 02 03