Welcome to Finagle A Foto 
#42 & Winner Announcement For #41.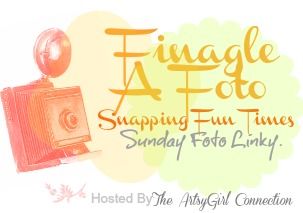 Hope your weekend is splendid...
We had a fun week out doors this week, and I got to steal some shots
of Sia playing in the leaves.. Sharing a bit.. Join in and follow our story..
The was a little girl
who lived up the hills...
Wit
h lots of leaves,
and a silly pink piggy
They played each day,
tumb---tumbling all around,
having
fun in the sun,
and laying all around...
That's our story for now, come tumbling away with us... ;))
>>>>>>>>>>>>>>>>>>>>>>>>>>>>>>>>>>
FAF # 41 WINNER & BEST SHOT FEATURED
view sourceprint?01 02 12